Have you ever wondered what makes you happy? Some find joy in taking a vacation, while others are instantly happy with some music. When asked what makes Fukrey actor Richa Chadha instantly happy, she responded, "Peppy music, a run, a good 5kms strong run, and my pets."
In a conversation with Curly Tales' Kamiya Jani in their Sunday Brunch episode, Chadha also shared that every day, she runs at Juhu Beach in Mumbai.
"At least thrice a week I go for a run. I sprint and walk. So when I sprint I am very fast — like 12 or 13 kmph," shared Chadha, who enjoyed some sushi as part of the brunch.
Meanwhile, Chadha also spoke about her relationship with her husband Ali Fazal, and their idea of a perfect date night. "Ali is more than my husband. He is my best friend and collaborator, he is my creative bouncing board. We have known each other for 10 years now. So, I don't think marriage can wreak havoc on our friendship or our business," she said.
She added, "We have our food on the dining table. Ali is fond of food and presentation. A good (mast) movie and we are on the couch. We do go out but this is our date night."
Taking a leaf out of Chadha's revelation, we decided to explore more on what makes a run a good stress buster.
Running, like many other aerobic exercises, is known to reduce mental stress. "In clinical trials, running was associated with a reduction in anxiety and depression. In fact, running is recommended along with other modes of treatment (medicines, counselling or psychotherapy) for people suffering from depression and anxiety," said neurologist Sudhir Kumar, Apollo Hospitals, Hyderabad. 
The neurochemical basis
According to Dr Kumar, running results in the lowering of stress hormones, such as adrenaline and cortisol. "Running also results in the release of endorphins, which are the body's natural painkillers and mood elevators. The release of endorphins in the brain is associated with "runner's high", which is experienced by all runners after their runs. Runners feel happy, satisfied, and relaxed post-run, due to this," said Dr Kumar. 
The behavioural basis
Running is one of the components of a healthy lifestyle, along with dietary modification. Despite common belief, running does not increase appetite; in fact, running optimises appetite resulting in controlled eating. "Running is associated with weight loss, reduction in waist circumference and better physique. All these boost the self-esteem of a runner, resulting in a lowering of stress," Dr Kumar elaborated.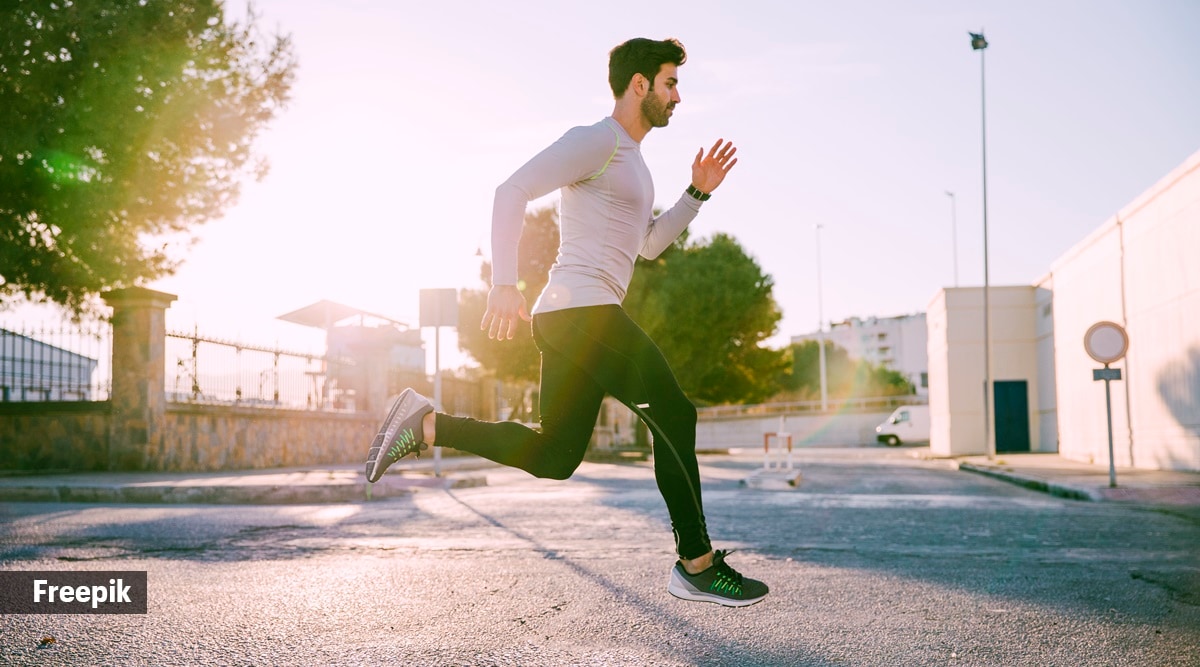 Here's why a run is important for you (Source: Freepik)
Opportunity for social interactions
Running is mostly an outdoor activity. There are many running groups as well as marathon events, which give the opportunity to a runner to interact with fellow runners. Social activities have a stress-buster effect. Sharing and interacting with others would reduce the worries.
Outdoor running is the best, as one can see the outside world, and enjoy nature, cool breeze and morning sunshine, shared Dr Kumar. 
According to Dr Kumar, running at a moderate pace (7:30 to 8 minutes per km) is the best and it is good for the heart and does not make one feel fatigued post-run. "If you can strike up a conversation during your run, means your pace is ideal. If you feel out of breath, it is a signal to slow down your pace," said Dr Kumar. 
Watch the video here.
📣 For more lifestyle news, follow us on Instagram | Twitter | Facebook and don't miss out on the latest updates!


If you want to register your marriage in thane visit : https://marriageregistrationthane.com/court-marriage-registration-in-thane

Source link